One of This Month's Featured Families!

June 2004

Kathy

Bilateral Cleft Lip and Palate

Texas

This is my story about courage, hope and dreams that come true.

Before my makeover, I looked in the mirror and saw things that weren't normal.    Now I am very happy with the results of my first surgery.  I feel like a princess on top of the world.

I was born with cleft lip and palate in Richland , Washington in 1958.   Our family moved to San Jose, California a year later.  In 1997 I moved to Dallas, Texas for a new adventure. 

Being born with any kind of difference, especially a physical one, an obvious one, makes it hard on any child, especially during the teenage years.

My sense of humor has gotten me through sad times in my life.  As long as I was around people, dancing and my fury family life was not too bad.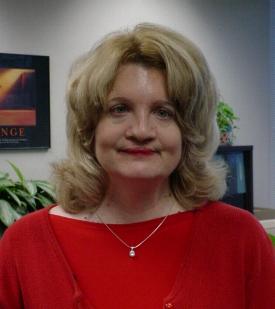 My last surgery was at the Mayo Clinic in 1975 to correct my nose.  After that I said no more surgeries. 

Both of my parents were killed in a car accident in 1985.  That day I grew up and never looked back.  Having close friends gave me the strength to carry on.

Last April 2003 I was watching the show Extreme Make-over and I started thinking maybe it was time for me to check into plastic surgery on my cleft lip and nose.  Medical advancements in reconstructive surgery on the lip has only been around for ten years.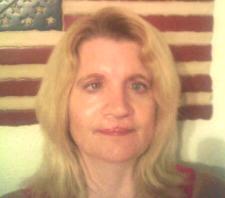 I was at a place in my life that it was time to face my cleft lip and palate.  I have not lived a tragic life but In fact have had a happy life after my high school years.    

Having the surgery without my mom would be another challenge for me.  During the summer months when CIGNA kept on denying my surgery I  was not going to give up on my dream.  I was on the Internet 24/7 sending e-mails all over the country.  God, lead me to  Dr. Richard Rosenblum.  He sent me e-mail saying I can help you.

Since CIGNA would not cover my reconstructive surgery it was either stop or have the surgery and go into debt.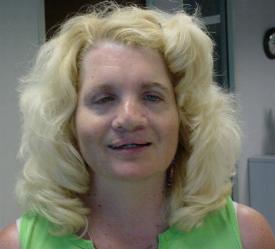 When I knew the doctor in Virginia Beach was going to do my surgery (I was doing this alone), I started searching on the chat lines in Virginia Beach.    I got this e-mail saying that I had a new friend in Virginia.    Wow!  an angel was going to be there for me.

There comes a time in one's life when in great and desperate need that someone appears out of the blue to perform an extraordinary act of kindness and then suddenly disappears as quickly as they came. When Nancy and her mom came in my life I was left to wonder if I had met  my guardian angel.

As I got off the plane in Norfolk, VA  on September 24, 2003, there sat Nancy she asked me if I was ready for my extreme make-over.

My doctor appointment was at 9:30 am  with Dr. Richard Rosenblum (partner with Magee, the one that started
Operation Smile
20 years ago).
The surgical procedures I had was secondary lip  and nose reconstructive. They took cartilage from my ear to rebuild my nose. Then did a skin graph to build my lip.  During surgery he found that my palatal fistulas were never closed.  (He could not close them at that time.)

My second surgery will be this summer.  He will be closing the palatal fistulas that I have lived with all my life.  The agreement with the surgeon was if he can get my insurance approved I will have the second surgery. 

In January I changed my insurance to United Healthcare.  My last denial letter from CIGNA was why don't you get some nose spray at the drug store.

Last Monday I contacted the doctors office it took 24 hours to get my insurance approved. My surgery is scheduled for July 23, 2004. 

Dreams can come true if you reach for the stars.  My life is so different now I'm so glad I had my extreme make over.

Feature of the Month

Stories of Craniofacial Care and Inspiration

© held by the individual authors. All rights reserved.

All stories and photographs reprinted by permission of the authors.

© cleftAdvocate

All Rights Reserved

We subscribe to the
HONcode
principles of The Health On Net Foundation
This cleftAdvocate page was last updated March 25, 2014