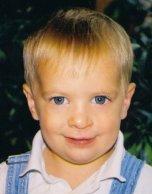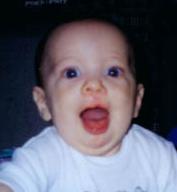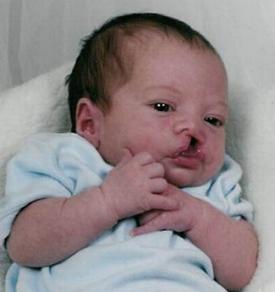 One of This Month's Featured Families!

August 2004

Jeremiah

Unilateral Cleft Lip and Palate

You're the best gift

That we've ever received

Tiny and sweet, it's hard to believe

That one little baby

could mean so much to us

You're the best gift we've ever received.

(Poem adapted from mat on photograph of Jeremiah purchased at Sears Portrait Studio)

Jeremiah's Story

A Changed Face and a Changed Heart

It was June 2001 in the wee hours of an early Sunday morning.  Our seventh child made his way into the world, but there was something unusual, something different and very special about this precious little baby boy.

We had six beautiful, healthy children and felt like our family was complete.  Then we found out we were expecting number seven.  The Lord was choosing to bless us again.  The pregnancy was uneventful.  The ultrasounds all appeared normal.  The doctor had even stated this was a "textbook" pregnancy.  We had no reason to suspect that there would be anything abnormal.

The labor was a long and difficult one, but finally our little boy arrived.  His back was toward me as the doctor held him.  He was a big baby with a head full of dark hair.  The first thing I said was, "Can I see him?"  The doctor responded to my question, "Now, Angela, he is not going to look exactly like what you expected.  He has a cleft lip."  My emotions were a jumble at that moment.  I was hurt, confused, shocked, and yet somehow not shocked.  I looked at my husband.  I could see the confusion on his face.  He said, "What did he say, a cut lip?"   I tried to explain.  I said, "You need to go look at him."  The doctor handed him to a nurse, but I still had not seen my precious little baby's face.  As Dino gazed at our little son, the look of hurt on his face broke my heart.  The tears streamed down my cheeks.  Dino came back to my bedside and held my hand.  Neither of us said anything for a few minutes.  We just looked at each other with the tears flowing down our cheeks.

It was a difficult time for both of us.  Our doctor prayed with us, and one nurse who was also a personal friend of mine began to reassure us that everything would be okay.  After they cleaned Jeremiah up, the nurse handed him to me to hold and to see his little face for the first time.  He was all wrapped up in blankets and a hat.  I immediately began to pull the blankets away from his face.  He was different – so different from the other six babies I had held in my arms, yet he was like them, too.  His left nostril was stretched flat and tight across the cleft.  I touched his tiny precious lips.  They were beautiful, just not exactly in the right place.  How desperately I wanted to ease the tension on his nostril and fix him.

The pain in my heart was incredible because there was absolutely nothing I could do for him.  The odd thing to me was realizing that to him there was nothing wrong.  He just seemed to gaze in wide-eyed wonder at his surroundings.  Yes, he was different, but I knew I loved this precious baby.  I knew he was incredibly special!

There is so much more to Jeremiah's story, bonding with brothers and sisters, feeding methods, surgeries, and my own roller coaster of emotions, especially during that first year.  God has been and continues to be very good to us.  Jeremiah is now three years old.  He is a happy child with a bright countenance.  He fills our hearts with love and joy.  Our lives would not be the same without his smiling little face.

Yes, his face was changed, but it was our hearts that were really changed.  Life is different now, and though I would have never chosen to walk down this path, I see it as a blessing now.  It is a blessing because it drew me closer to my Lord and Savior, Jesus Christ; the One Who is my strength and my life.  It drew our family closer together and made us much more grateful for things we took for granted in the past.  It opened up a whole new world to us, a world we had not been aware of before.  It gave us a new compassion for others.  Jeremiah has been the greatest blessing our family has ever received.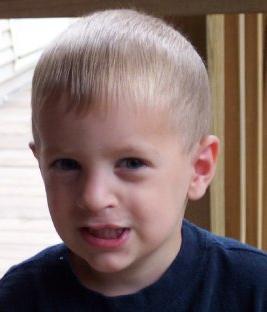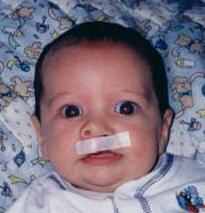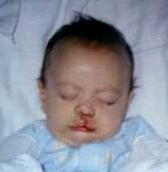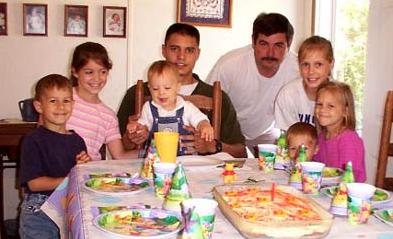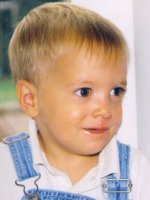 To read Jeremiah's story in full, visit his website at

Feature of the Month

Stories of Craniofacial Care and Inspiration

© held by the individual authors. All rights reserved.

All stories and photographs reprinted by permission of the authors.

© cleftAdvocate

All Rights Reserved

We subscribe to the
HONcode
principles of The Health On Net Foundation
This cleftAdvocate page was last updated March 25, 2014