One of This Month's Featured Families!

September 2004

Adrian

Unilateral Cleft Lip and Palate

California

My name is Shannon and I have two great kids...Katarina who is 7 and Adrian who just turned 5 on September 16, 2004.

I was 20 when I found out I was going to have my second child.  It was scary because my husband Fernando had just became a police officer and we were just moving out on our own.  We realized things were meant to be and we were very happy and so was our little girl.

My pregnancy was very normal and exciting.  I was about 8-1/2 months along when I started bleeding.  I was very scared; we went to the doctor and they did a second ultrasound and showed me that the baby boy was thriving.  But I knew there was something wrong...I knew because the lady doing the ultrasound said she needed to have someone look at the pictures, and that had never happened to us before.

She came back and said there was nothing to worry about and I could go home, but that I needed to rest.  I sent my little girl to Grandma's house and I rested.  Two weeks later, my water broke, so we left for the hospital.  My whole family was there...aunts, uncles, grandmas, and grandpas.

At one point they said his heart beat was low and we needed to get him out.  A few minutes later Adrian was born ,but I heard no sound and everyone's faces looked very scared.  I wanted to know what was wrong with my baby, but no one said anything.

I heard on the intercom an announcement for Respiratory get to Labor and Delivery stat. Then I heard a beautiful cry.  But they still would not let me see my son and even though my family was trying to be brave, I knew there was something wrong.

So I looked at my doctor and I said, "Please let me see my son."  He told the nurse to bring him to me, but my husband said, "Hold on," and he held my hand and said, "Shannon, there's something wrong with the baby, but it's not as bad as it looks."

They brought him to me and I was so scared.  All I could do is ask what I had done wrong.  Did I hurt my baby somehow?  Everyone was saying that it wasn't me, and that this just happens sometimes, but I was very hard on myself and I wouldn't hold him.

So my husband took over for a little while.  He even fed him for the first time.  I will forever regret that.

I soon realized that it just happened and that I did nothing wrong and when I looked at Adrian he was so beautiful!  He had the biggest eyes and he was mine.

I was at a very small hospital so there wasn't very much information.  We had trouble feeding Adrian, but we made it work with a preemie bottle until Mead Johnson was contacted...they sent 100 bottles to me...that was great of them!  We were in the hospital for three days and then released.

When we got home people were saying they were sorry, but I wasn't sure what for.  Our son was fine and that's what we told people.

Adrian was about two weeks old and he stopped thriving.  He was so tired...he stopped breathing twice and we were told there was nothing they could do, so our regular doctor got on the phone and ask a colleague to take a look at Adrian.  This colleague just happened to be on a cleft lip and palate panel.  He saw us right away, put Adrian in the hospital and got us some help feeding him.

We tried everything, but nothing seemed to work, so the feeding specialist said we would try a syringe.  We did and it helped, but it seemed to bother Adrian because the syringe was hard.  My husband suggested we use some IV tubing and Adrian seemed to love it; he started thriving.

We got to take him home again.  We started using horse syringes that held two ounces and we put fish tank tubing on the end.  Adrian fed like this for two years, and then he started using a sippy cup on his own.

Adrian has had three surgeries.  For the first, it was really hard to let him go, but we knew it was for the best.  It's funny, but were sad to see the opening go.  In fact, both my husband and I cried, but we knew it was the best for him and he was just as beautiful.

Our daughter Katarina was mad at us because we changed her brother and in that moment we knew she would be his protector for the rest of their lives.

Adrian has other health problems but they are being helped and we are very proud to say that our son has a cleft lip & palate.  We proudly show his baby pictures and he loves it!  He thinks he is really cool because he has a scar and he shows people.  We never want him to be ashamed because he has a scar.  In fact two years ago, my sister had a little boy with hypo left heart syndrome (meaning he was born with half a heart) and they proudly show there scars together and they will for many years to come.

Thank you for letting me tell my story.  I could go on forever, but I think you understand!

Shannon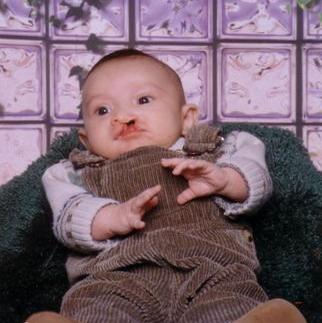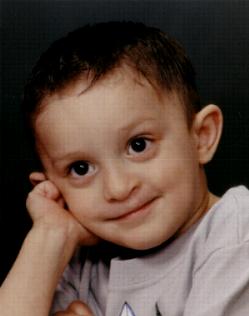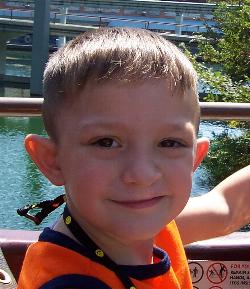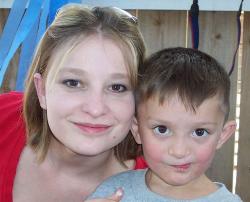 Feature of the Month

Stories of Craniofacial Care and Inspiration

© held by the individual authors. All rights reserved.

All stories and photographs reprinted by permission of the authors.

© cleftAdvocate

All Rights Reserved

We subscribe to the
HONcode
principles of The Health On Net Foundation
This cleftAdvocate page was last updated March 25, 2014