Weaning baby from the bottle to the cup is always a challenge...even more so when your child has a cleft.  Here are some training cups that parents have found worked for them.  If you have a cup to add, please contact Milli at milli.davis@gmail.com.  (Find feeders here.)
Magic Cup by Avent

Available at Target for about $5.  Does not require suction if you remove the non-spill valve.  The white spouts are softer and easier to use than the green spouts.  Replacement spouts available.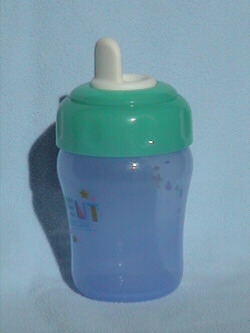 Drink Up Cup by Playtex

Spoutless.  Works when baby's lip presses against inner seal.  Packaging says for ages 3+ but many of our parents have had good luck with this cup.  Available at Walmart, Target, Kmart, etc.  Price is usually around $5.  Does not require suction.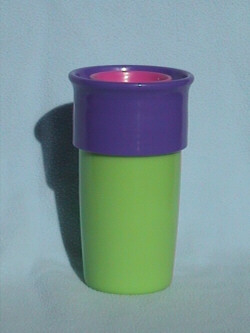 Kid's Sport Bottle by In-Zone

Spill proof valve.  Requires suction. Round top helps develop pucker.  Can't be used until baby knows how to suck. Available at Walmart for less than $2.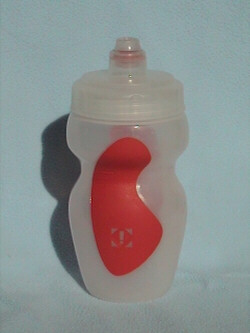 MagMag by Pigeon

No non-spill valve included.  Longer spout helps teach baby to suck.  Liquid also comes out when baby bites on spout.  Available from certain cleft teams and

through the
Galtak
website.  Does not require suction.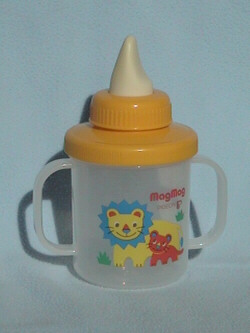 Straw Sipper by Parents Choice Available at Walmart in 2-for-$5 packs.  Non spill valve is part of straw.  Stronger suction required.  Replacement straw parts and valves are available.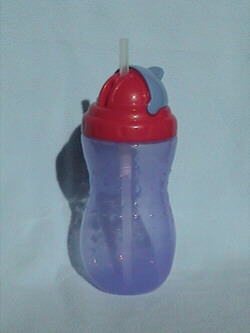 Straw Cup by Playtex

Available at Kmart, Target, Walmart, etc.  Price is usually around $6.  No non-spill valve.  Requires suction.  Replacement straws available.  Good for learning to drink out of a straw.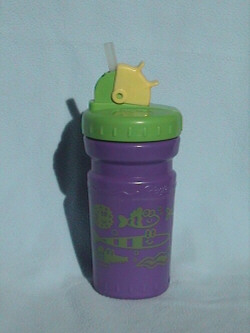 Straw Sipper by Rubbermaid

Requires suction.  Available nearly everywhere for about $3.  Hard plastic straw top doesn't collapse when baby bites it.  Many parents have luck teaching their children to drink from a straw with this cup.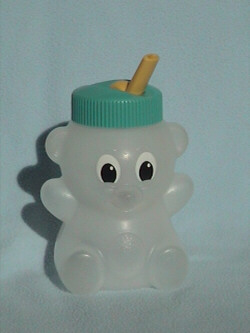 If you have a cup to add,

please contact Milli at


Thanks to Milli Davis for obtaining the following information from the manufacturer!

Per the manufacturer, replacement spouts are available from their distributor,
Good for the Kids
.  They offer a discount for parents purchasing replacements for children with special needs;
e-mail
to purchase and mention code
35PRSN
.
© cleftAdvocate

All Rights Reserved

We subscribe to the
HONcode
principles of The Health On Net Foundation
This cleftAdvocate page was last updated March 25, 2014
An Easy-Print version of this page is available here.  Click the printer icon in your browser window for best results!