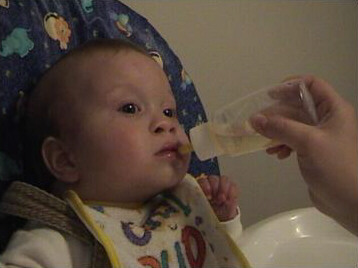 After surgery, many surgeons do not allow or suggest that baby go back to their cleft palate nurser right away.  When your team says that sucking is not permitted for a period after surgery, the Soft Sipp post-operative bottle allows baby to stay hydrated and well-fed while protecting the surgery site.

cleftAdvocate's Rowan and mom Milli demonstrate

use of the Soft Sipp from Zip-N-Squeeze.


In place of a typical nipple there is a soft, flexible tubing.  The bottle is very supple and easily squeezed, pumping liquid up through the tube without suction.

For older children, teens and adults, consider the

Two designs are available...one for liquids and one for pureed foods.  Again, no sucking is required.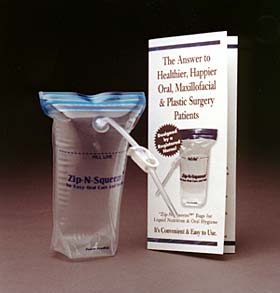 cleftAdvocate accepts no advertising.  Any products referred to on these pages are linked for informational purposes only.  Individuals should contact their health care provider(s) and/or the manufacturers with any questions regarding those products.

For parent/patient comments on these products, enroll at

We subscribe to the
HONcode
principles of The Health On Net Foundation
© cleftAdvocate

All Rights Reserved

This cleftAdvocate page was last updated March 25, 2014