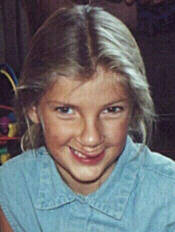 Erin, DOB 03/02/87, BCLP (Please send full-size photo, preferably headshot)

(Link to website) and/or (Link to e-mail address) (State/Country)

(Link to Featured Family page, if applicable) or (text)

(text)

(text)

(text)

(text)


By submitting photos and text to cleftAdvocate for publication in the Gallery, you agree to the limited use of the material for these pages and in no way hold cleftAdvocate or its agents responsible for unauthorized use of said materials.  If you have any questions, contact debbie@cleftadvocate.org.
We would love to include you!

Simply follow the sample format below and we'll get your entry published right away.

Periodic updates are encouraged, so keep us updated with progress photos and new information!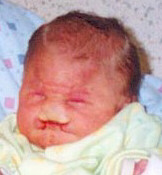 Sydney Michelle Kittinger

Sydney was born on May 24, 2003 and lived for five glorious days. She spent her time in the arms of Daddy, Mommy, sister, family, and friends.  She died May 29, 2003 of Trisomy 13, including cleft lip and palate.

In loving memory...may Sydney's story continuously remind us

of our mission to educate and inspire.

This cleftAdvocate page was last updated March 25, 2014
We subscribe to the
HONcode
principles of The Health On Net Foundation
© cleftAdvocate

All Rights Reserved