Rowan Eason Davis, DOB 05/12/02, BCLP,  UNC Craniofacial Team

Rowan is an incredible toddler who lights up a room with his smile. His lip was repaired on 8/15/02; his palate and PE tubes on 3/5/03.  He has graduated speech therapy and there's no stopping him.  He loves balloons, trains, and making his baby brother laugh.  Milli has started an email list for families in her area.  Check out
Triangle Area Face to Face
.

Rachael, BCL

I feel I have overcome many obstacles in my life, including shyness, and low self-esteem as a child because of how my peers treated me.  I lived in Los Angeles in my young teen years with my mother. She is my inspiration and hero.  She is the one person in my life that told me I could do anything. She never let my cleft be an excuse to hide away...like I wanted to.



Riley, DOB 02/18/04, CL and Alveolar Ridge

Here is a picture of Riley Kay.  She surprised us with her cleft lip and gumline when she was born on February 18, 2004.  The surgery to repair her cleft lip was successfully completed on June 8, 2004.  She is such a little cuddler, and we are very proud of her.  The first photo was taken at age six weeks; the second was taken soon after lip repair surgery.



Ray, DOB 08/25/04, UCL

Ray was born with a cleft lip like his father, grandfather and uncle.  I was told by doctors he would not have a cleft lip, so I was at a total loss on how to care for him.  We had a lot of feeding problems (too much air, two-hour feedings, etc.).  But thanks to all the help here, he is doing well.  Ray had his repair done 12/8/04 and is doing very well.  The second photo is his one-year-old birthday picture.



Ryan Andrew, DOB 10/22/05, UCL

Ryan was born with a UCL. He had his lip repair on 1/9/06. He loves to smile and cuddle and is full of love. The first picture was taken at a few weeks old. The second one was taken at 3 months old, 1 month post-op. He is the light of my life.


River, DOB 08/31/98, BCLP

River was born healthy and beautiful with an incomplete bilateral cleft lip and alveolar ridge, and a complete cleft palate. His cleft was undetected in all three ultrasounds (although I can see it perfectly in the pictures now!). He is 7 1/2 years old now, and is such a cool kid! He has had seven surgeries and will have a few more down the road. He is brave, happy, creative, and wonderful. I feel so lucky to be his mom!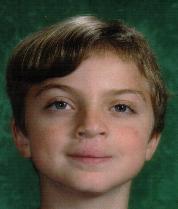 © cleftAdvocate

All Rights Reserved

This cleftAdvocate page was last updated March 25, 2014
We subscribe to the
HONcode
principles of The Health On Net Foundation
DIRECTORY

All entries are alphabetized by first name.  Click around and enjoy!

All photos and text © by the individual families.  Unauthorized use is prohibited.

Rylie Kaitlin, DOB 12/07/05, BCLP

Rylie was born with incomplete bilateral cleft lip and palate.  She was a challenge in the beginning, but now she is a wonderfully happy little girl.  Her lip was repaired 05/16/06 and her palate was repaired 09/12/06.  No surgeries are in her immediate future, but she is going to a cleft clinic on 04/16/07 and we will know more then.